Hi there,
Quite simply, it's annoying that every single time I print a document via PDFCreator, the settings prompt comes up with options for Application Settings as well as Profile Settings. Ironically, I have been unable to find any option to disable this popup anywhere within either settings menus.
This is the popup I'm referring to.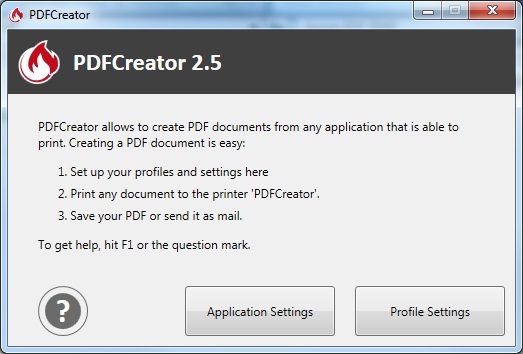 I have tried setting up Auto-Save, and also selecting the "Skip print dialog (directly proceed to the save dialog)" option in Profile Settings, but neither option eliminated the popup when I print.
It hasn't rendered the program unusable by any stretch, but it is getting INCREDIBLY obnoxious to have to look out for and close this extra popup window EVERY. SINGLE. TIME. I mean, come on, who likes popups?
Thanks in advance for any help on this!